Meet Devin Thomas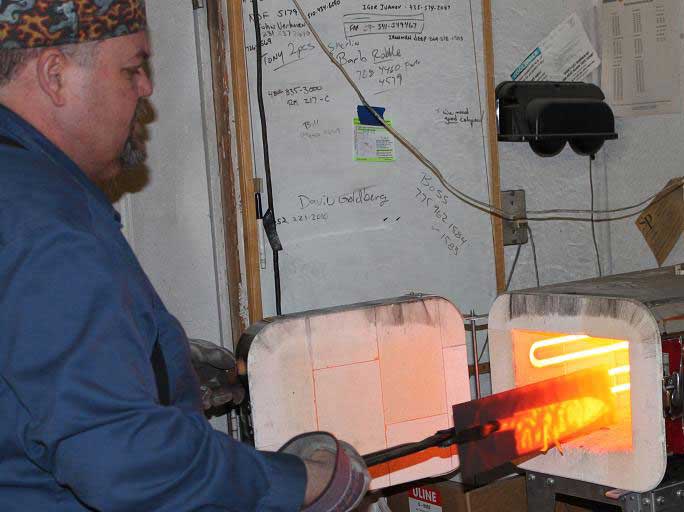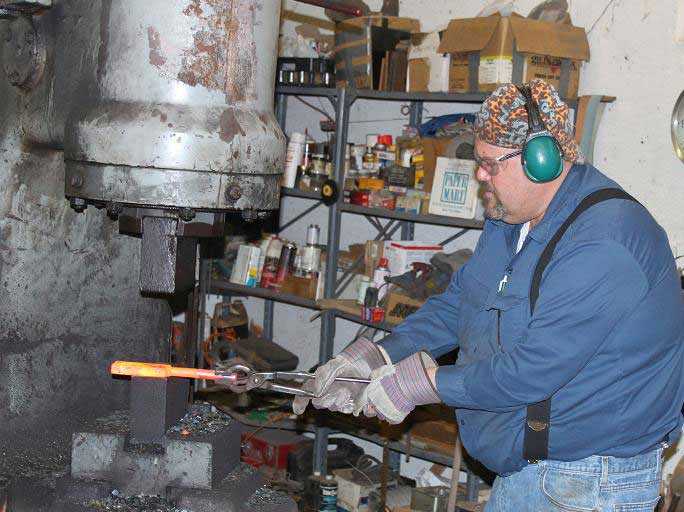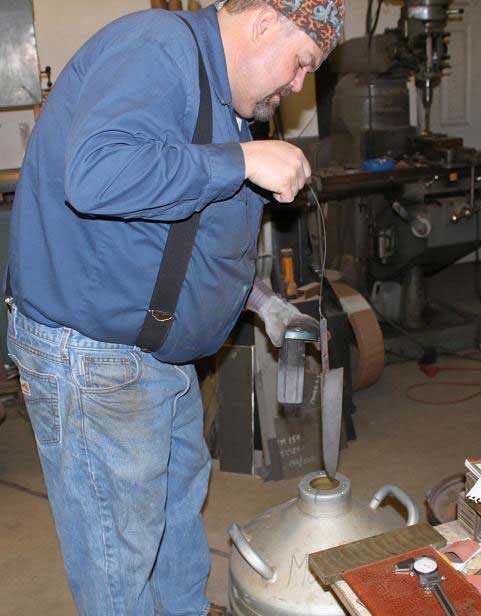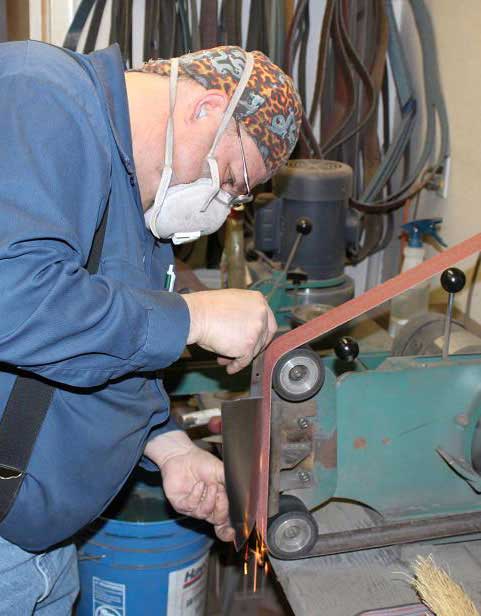 Devin Thomas has been making knives since 1978 at the age of 13. Devin gained an interest in mechanical work and making things while working with his father, a welder, at a young age. Devin's first knife was a straight knife with a walnut handle and a simple guard.
Devin worked for Knifemaker's Guild member Bob Lofgreen of Lakeside, AZ at the age of 16 where he learned many tricks of the trade. Devin won the award for Most Impressive Award for a New Knifemaker at the age of 17.
At 19 Devin served a proselytizing mission in Japan for two years. He was struck by the history of the sword and knife making there. He found it tough to maintain his focus on the mission with so much of that history around!
Upon return from his mission Devin worked at Nevada Brass. In 1986 he made his first Damascus. He found that his Damascus was flying off the show table, so he began producing it full time. In 1991 he produced his first stainless Damascus, which was very rare at the time. He became well-known for his stainless Damascus and clean, repeatable patterns. His unique and mesmerizing Damascus patterns, like Spirograph and Dot Matrix, have often been copied.
Devin became known as Hoss in the late 1980s. Hoss is a character from the TV show Bonanza. Devin was selling damascus spurs at the time. A man that was selling the spurs took him to a gun show, gave him a ten gallon hat, and called him Hoss. Devin began wearing the hat to knife shows and the name stuck.
In recent years Devin has begun producing more and more knives, with a current emphasis on kitchen knives produced for chefs and enthusiast home cooks. They offer a combination of fine workmanship, thin edge geometry, and top-notch materials, including his own Damascus.
Devin has 6 kids and lives in Panaca, Nevada.